In past years, it would have been impossible for me to do this post. During my time with Samhain, I edited just over 250 titles in 4 years. I worked for royalties and more editing equaled a living wage! But since my situation with Carina is different, and editing is not actually in my main job description, but is something I do more because there are a few authors who still love working with me (thank you!) and because it's something I love doing, I can highlight here the books I edited in 2010 because there are only nine!

Exclusively Yours by Shannon Stacey — it's not often I'll say a book I edited is a favorite because I love everything I edit (or I wouldn't edit it) but I'm going to admit here and now to having a soft spot for this book. Not only was it the first book I edited for Carina, but it was one of the launch week releases and it continues to be our top selling title. A contemporary, non-erotic romance. I'm proud of this book and the reception it's gotten from readers, and I hope if you didn't get a chance to read it in 2010, you'll put it on your 2011 reading list.

Fair Game by Josh Lanyon — How happy was I that Josh wanted to work with me and Carina? I think Josh is an amazing author, fantastic at promoting his work and his brand, and consistently puts out quality product at multiple publishers. When Josh sent me Fair Game, it didn't disappoint when I got it for edits. Not only did I adore the characters, but I loved the suspense. And Josh is such an incredible professional during edits, responding exactly right to editorial suggestions and feedback. A love of m/m romance isn't necessary to appreciate this fantastic story. In 2011, Josh will re-release Snowball in Hell with Carina. I'm sad to say that I won't be editing it, but I fully intend to edit the follow-up to Fair Game that I hope will come in 2011!

Undeniably Yours by Shannon Stacey — I'm sure Shannon is cringing reading this, wondering what I'll say about UY because, you see, this was a difficult book for us. I don't even know how many books Shannon and I have worked on together, but I do know it's a lot and this is the first book that I've ever given her really major, we're gutting this and this, type edits. They were hard. Really hard.A? I'm pretty sure a dart board with my picture on it was involved at one point but Shan didn't give up and we ended with a book we can both be proud of. In June 2011, the third Kowalski book will release–Yours by Design.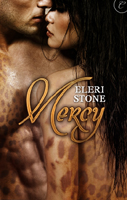 Mercy by Eleri Stone — So, I think the thing that makes this book most unique on my list is that Eleri is a debut author–an author I'd never worked with before, unlike all the others, who I have an editing history with. But I randomly opened this submission one day and I was hooked. I loved the story, I loved her voice and I knew I wanted to edit this sexy paranormal novella. I can't wait to see this author's career develop as she publishes future books because she has some writing chops! Eleri currently has a follow-up book in the same world on submission, so I have high hopes for her in 2011!
Second Chances by Lauren Dane — I still remember the first submission I got from Lauren (Giving Chase, in case you're curious). But that wasn't the first time we met. We were members of another publisher's yahoo group and pregnant at the same time. I remember Lauren announcing her first ever sale. And I'm thrilled to have worked with her and developed such an incredible relationship over the years. So I was bouncy when she asked if I'd be interested in working with her to re-release Second Chances. Would I? Ha! Second Chances is unique in a sea of erotic romances, and I'm glad to have gotten the chance to work on it. Next, Lauren and I have an urban fantasy releasing in June 2011. And someday, I hope to revisit small town contemporaries with her, because I loved the Chase Brothers!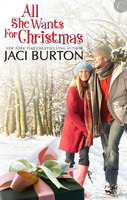 All She Wants for Christmas by Jaci Burton — These next four books were all part of the invitation-only Carina Christmas collections. Since I've already talked about the other three authors, I'm not going to talk about them individually, except this one. When I was coming up with a list of authors I wanted to invite to do the Christmas collection, I knew Jaci had to be on it. But I also knew her schedule was insane. After all, she's a New York Times Bestselling Author now, writing for Berkley and with a deadline for Mira (her first book there releases in 2011). So I threw myself on the sword of our friendship and asked her to write a novella for me. I was lucky, because I knew she was missing writing for digital-first and I took advantage of that. And I will take advantage of that again if she'll let me. I hope you'll give this fun contemporary romance interlude a try.
As I said, the next three are all part of the Carina Christmas collections and they're fun, sweet, romantic stories that will melt your heart. They–and all of the holiday stories— give you the sense of sitting next to a crackling fire, that warm, happy feeling, even when there's no fireplace to be seen. I know the holidays are nearly over, but these are timeless stories you won't regret reading year round.
Holiday Sparks by Shannon Stacey
Believe by Lauren Dane
Icecapade by Josh Lanyon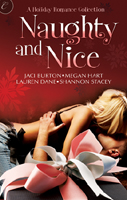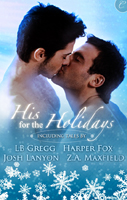 So that's it for me in 2010. What's coming in 2011? Well, I've already noted a few books from Lauren Dane and Shannon Stacey. And I'm also working on a special, by-invitation-only, edited by Angela James (well la di da!) collection. Who knows what else I'll find in my inbox in the new year. Maybe there are authors out there who will send me something they just know I need to edit!